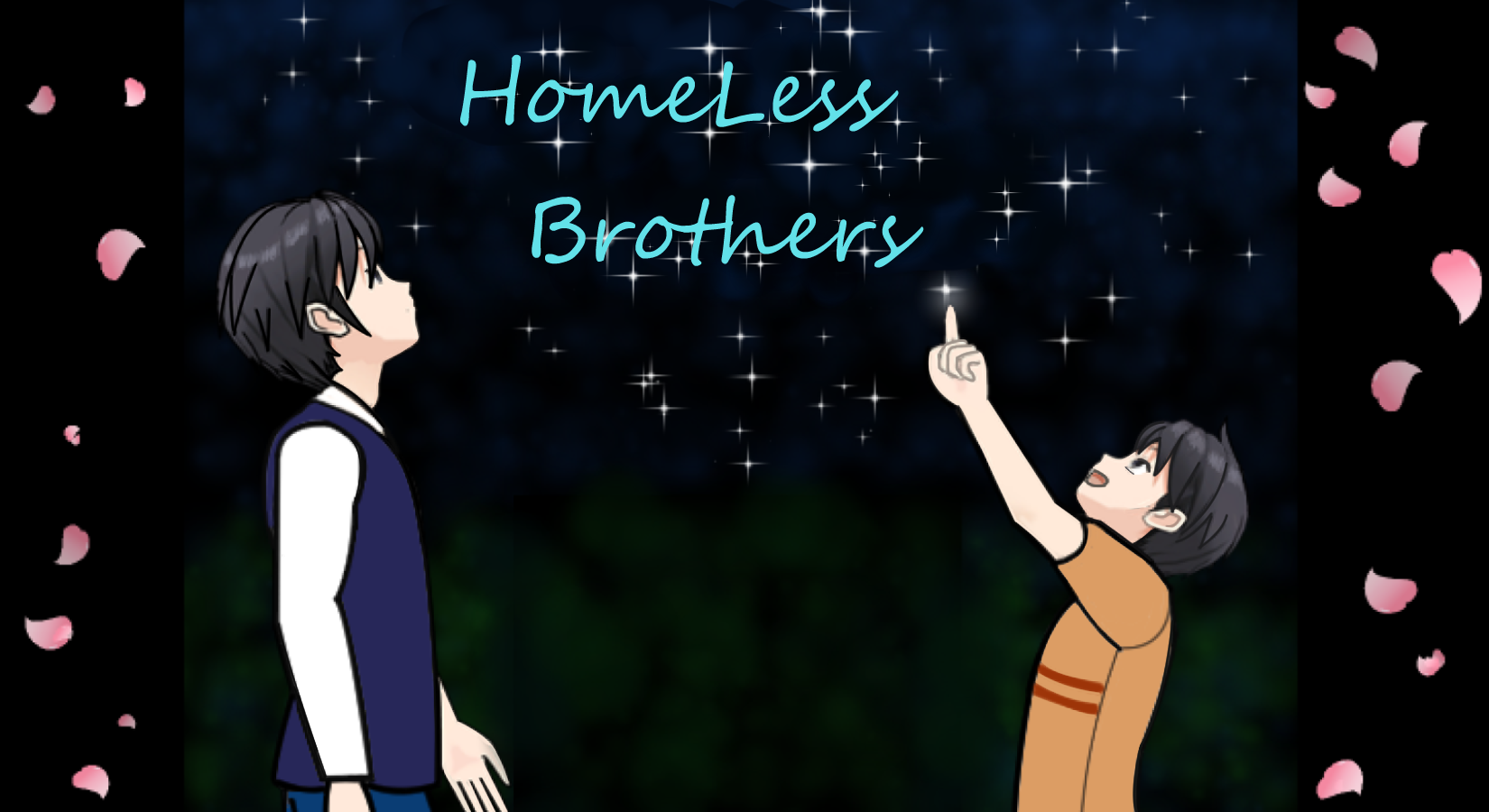 Homeless Brothers
A downloadable game for Windows
Summary:

Two brothers had been passing their days in the street since the day their parents died in a tragic car accident. After the accident, they lost their home for some unknown reason. They started spending their lives begging for food and staying in the street.
One day a woman came to give them a hand and took them to her mansion. The two brothers got split from each other. It didn't take long for the elder brother to understand that person's bad intentions.
What action should the elder brother take?
Will the elder brother be able to save his little brother?
Genre:

Mystery, Survival
Game Engine:
RPG Maker VX Ace (Version: 1.0)
-Download and setup RPG Maker VX Ace RTP before downloading the game.
Download it from --- http://www.rpgmakerweb.com/download/additional/run-time-packages
Controls:
Arrow Keys -------------------- Move Character
Escape Key or X Key --------- Open Item Menu, Cancel
Enter Key ---------------------- Talk, Check, Confirm
Shift Key------------------------ Run
[Saving process]
-Progress can be saved when the save screen appears.
Warnings:
1. The game contains violence and blood.
2. The game is fully fictional. It has nothing
to do with real life.
(It's the demo version)
(This game is made for Indie Game Making Contest 2018.)
Comments
Log in with itch.io to leave a comment.
The homepage is beautiful.
I was unable to run the download. The error says "RPGVXAce RTP is required to run this game."
You have to download "RPGVXAceRTP" to run the game.
By the way thanks for downloading the game. :)
Hey I played the demo. The story is superb and touched my heart. That's why i am rating this game 10/10. I am looking forward to playing the full game.